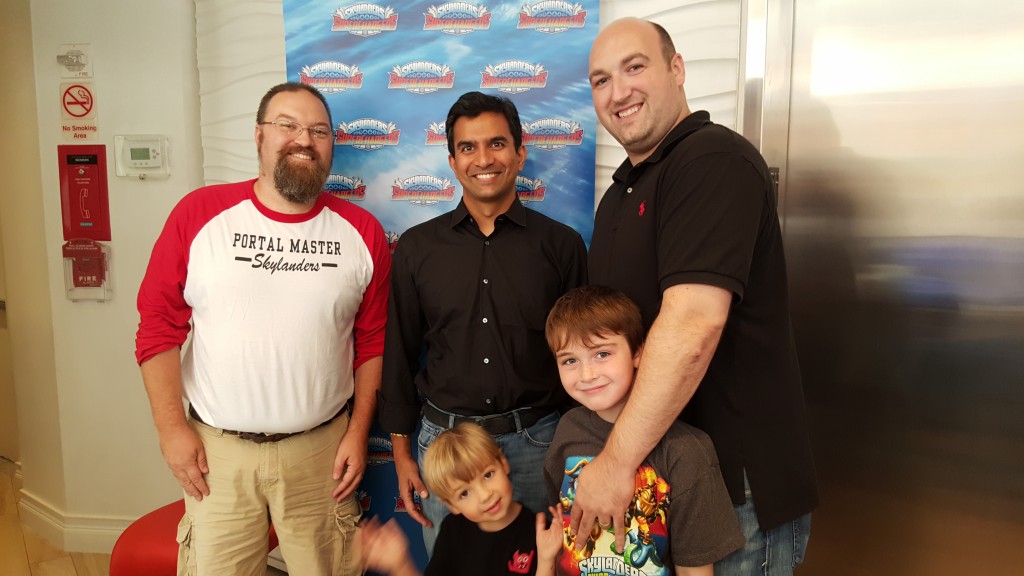 What an exciting time in the world for Skylanders fans. Adam and Drew met up in New York City for a very special Skylanders SuperChargers playdate. While we were there we spent some time interviewing Guha Bala the president of Vicarious Visions! Guha gave use some great insight into the game and the excitement that he showed was energizing. In all honesty I (Drew) completely missed that Guha was the president. He is such a down to Earth guy who loved talking Skylanders. I am looking forward to multiplayer, so that I can challenge him and folks at Vicarious Visions to some races!
The event had about six or seven stations set up in the penthouse of the Flatiron Hotel off 26th street. It was a cool building and the setup this year was very nice. In addition to the main event (the game and figures) there were also some coloring books, some Skylanders board games and a make your own Skylanders race car out of a Twinkie activity. There was food and drinks and lots of kids. The kids were having an amazing time. Adam's son Marc was incredibly excited to get to play with so many characters including Donkey Kong on the Wii U.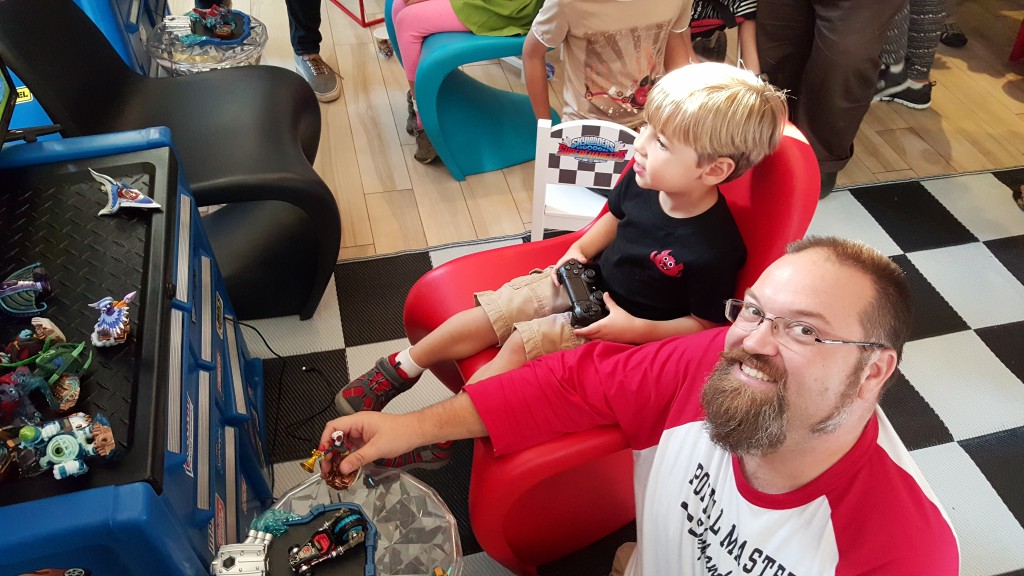 Drew and Adam also got to play once the kids had their chance and we played the head-to-head racing with 4 people linked up on the PS4. It took Drew one race to get up to speed and start winning races. So much fun! Each vehicle has some great moves and the toys are really well made. Check out our gallery below.
Podcast: Play in new window | Download